You are here

Workflow Management
Workflow Management
A Fully Integrated Back-Office System
We offer a turn-key solution, including custody through a partnership with National Advisors Trust Company (NATC). Logia worked with NATC to integrate the FolioDX investment platform into NATC's custody platform, AddVantage. This integration enables a seamless, cost-effective process for managing portfolios for advisory firms that hold custody of their clients' assets at NATC.
With custody of client assets at NATC, engaging Logia in the investment process simply requires a sub-advisory agreement between the advisor and Logia. The arrangement does not require any disruption to the current client-advisor relationship.
As the diagram illustrates, Logia has also integrated additional sub-systems to facilitate tax-efficient portfolio management (Barra) and client billing (RevPort).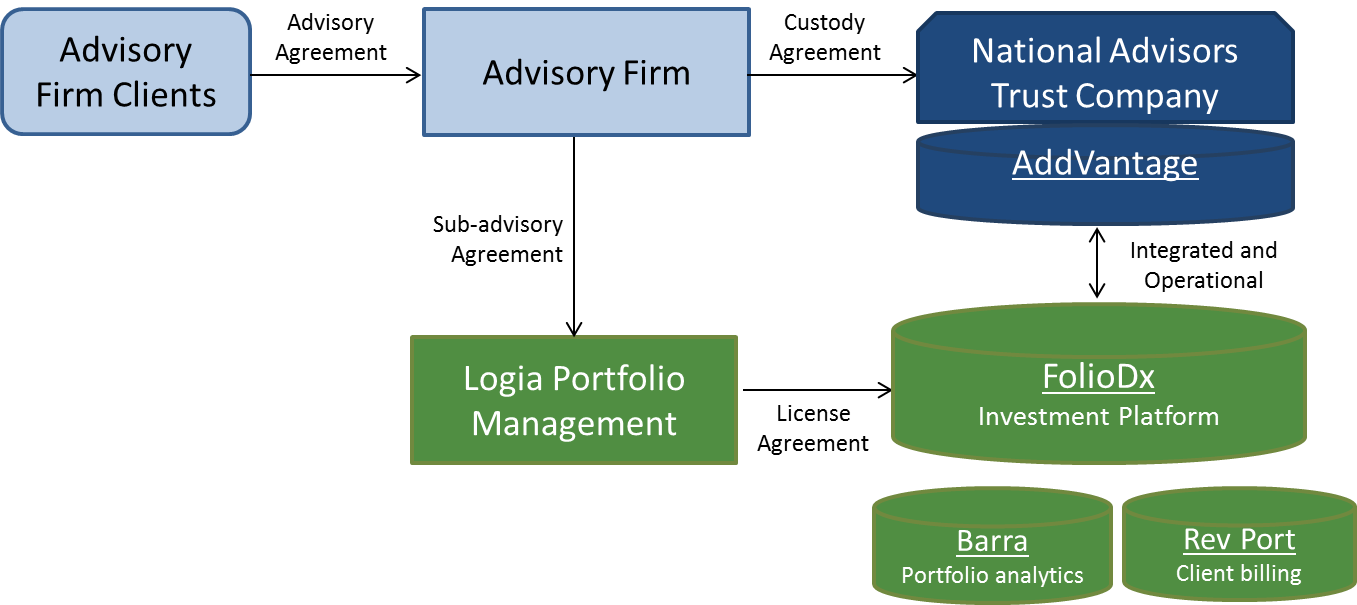 Benefit to advisor: a proven back-office process, fully integrated to facilitate efficiency and reduce cost.
A System to Support Sales and Client Management
Our relationship with FolioDX offers access to capabilities that support the sales process and client management.
Folio's platform, offered via Logia, includes an integrated process for profiling clients, generating a solution, creating a proposal, and an investment policy statement (IPS) that captures the proposed solution. The integration continues through implementation for Logia and ensures that the client's portfolio reflects the objectives established in the IPS.
The platform also includes robust performance reporting capabilities that can be used to facilitate client meetings and communication.
An advisor-facing dashboard supports management of proposals, tracking of client portfolios, and access to individual manager profiles.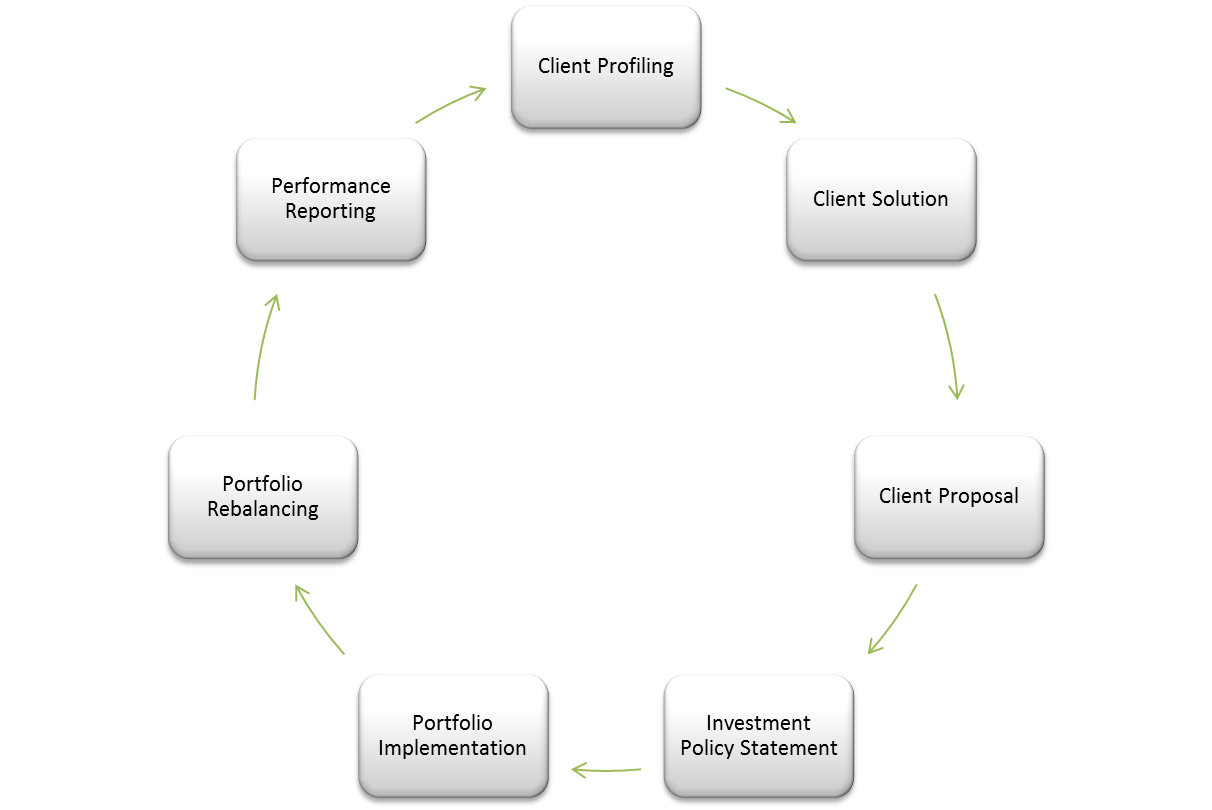 Benefit to advisor: access to tools that support the sales process, and facilitate seamless implementation and full documentation of client objectives.